Make your cleaning order at OKHOME is as easy as make an instant noodle, it will only take 3 minutes until you can get the high-quality cleaning at your home. :)

First of all, please make sure that you have installed our app, that available both on Google Play Store and iOS App Store. After installing our app, you will need to register yourself first. Kindly fill the details like below.
After that, you will be guided to the Service Type that you could choose between 2 of these options:
One Day Service or Subscription Service. And,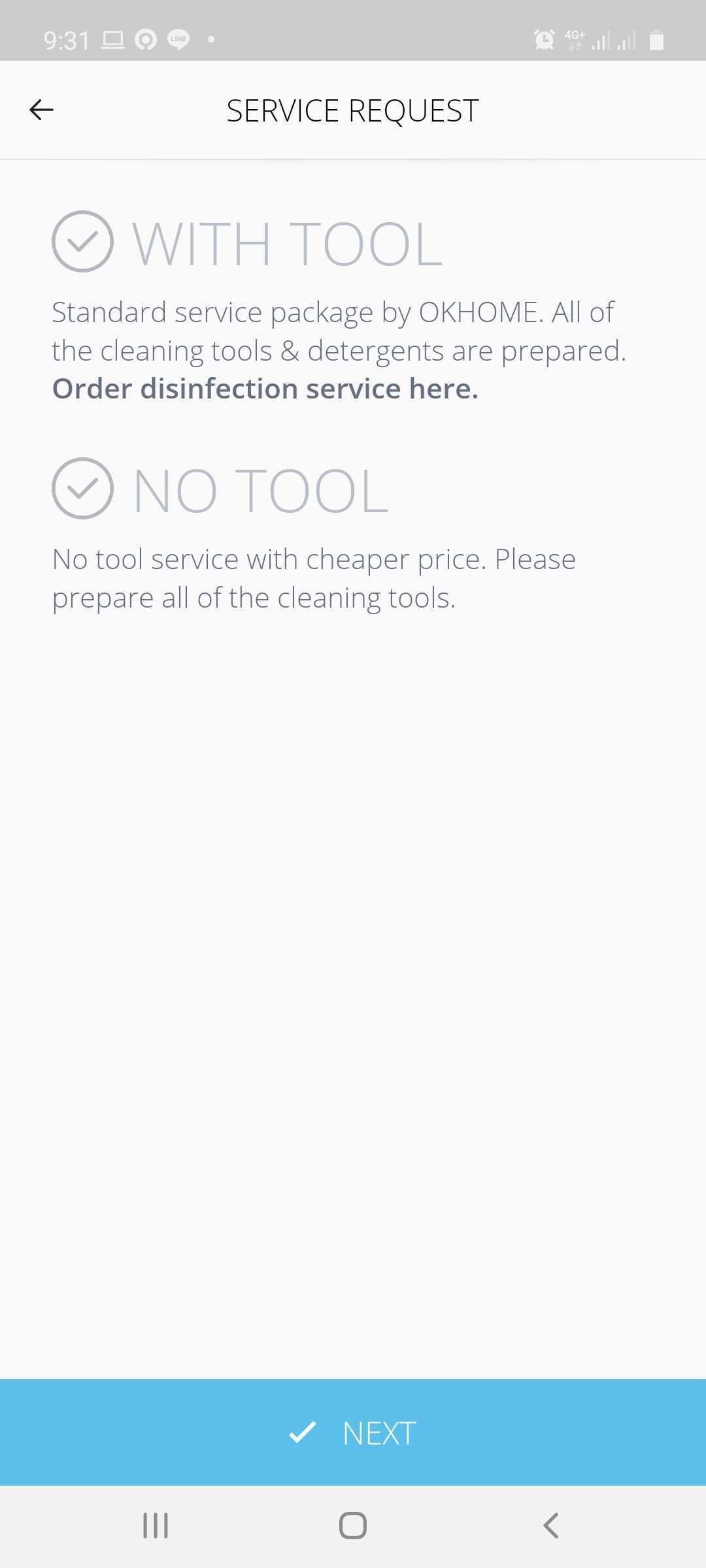 With Tool or No Tool Service.
If it's your first time trying our service, you can choose the One Day Service so you can experience our service quality. For the Service Type, you can choose your preference, With Tool or No Tool. To know more about our Service Type, you can refer to this article.
After you choose the service preferences, you will need to input some details about your residence, such as your detailed Address, Housing Type (Apartment or House), Housing Size, How Many Rooms, and if you have any pets or not.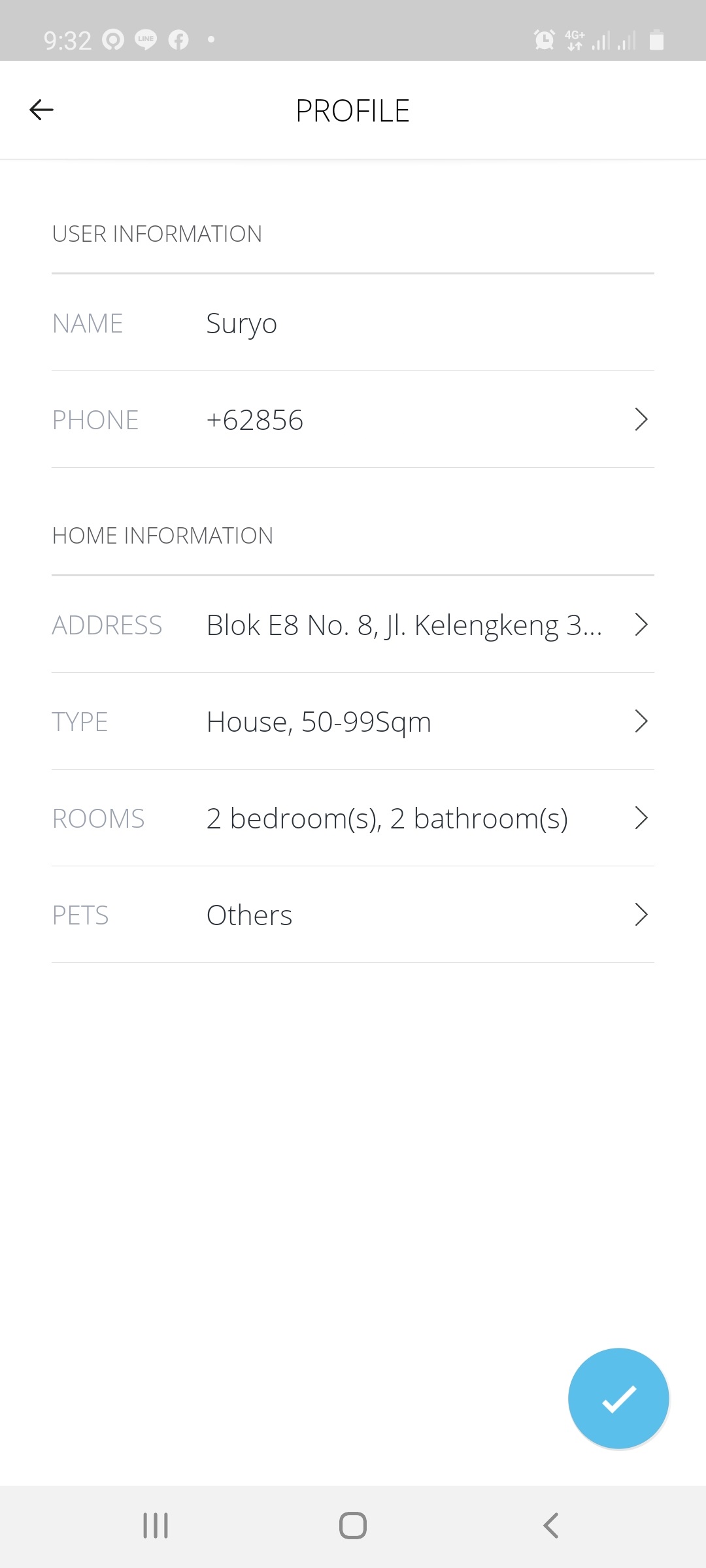 After finishing fill in your details, you can choose between Basic Care, Move-in, or Customer Instruction Services. For the difference between these services, you can check in here.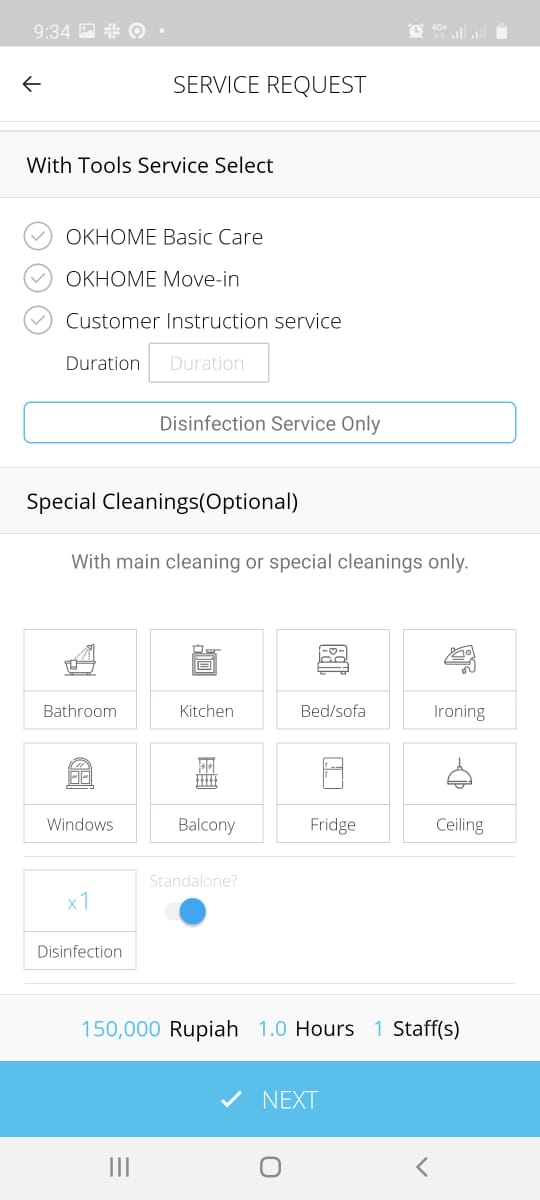 You can also add the special care you want to complete your cleaning. Kindly noted that the cleaning time, number of consultants and price will also be added depend on the service you picked.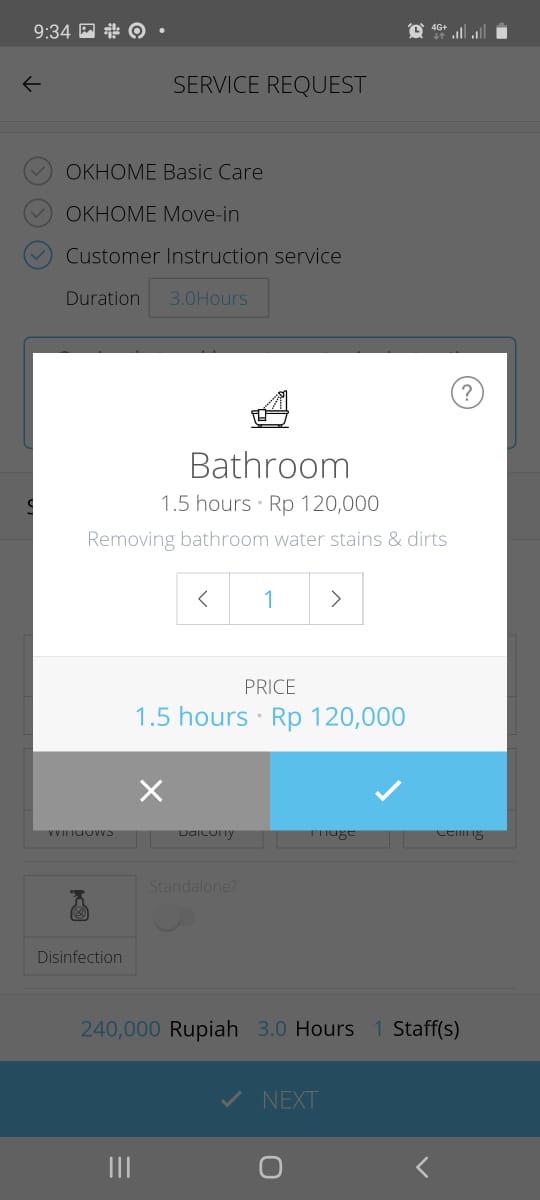 After you finished to pick the services that you want, please click on 'Service Date' where you can choose your preferred cleaning time.
When you have finished picking the service date, you will be advanced to the payment page. If you have a discount voucher, you can apply the promotion on 'Apply Voucher'.
Please choose your preferred payment method from these options:
Here are some information for payment method you choose:
Bank transfer
If you choose this method, we will give you our account details like below.
When you have transferred the total cost, please upload the receipt and we will approve it from our side. When it has been approved, your order will be finished. :)
Credit Card
You will need to fill in your card details and it will automatically be approved from our payment gateway system.
Note: Don't forget to input your CVV (3 numeric codes that you can find in the back of your card)
Go-Pay
If you choose this payment method, you will be redirected to your Go-Jek app, and you can pay your order from there, like attached below.
OVO
To pay by OVO, kindly follow the instructions below: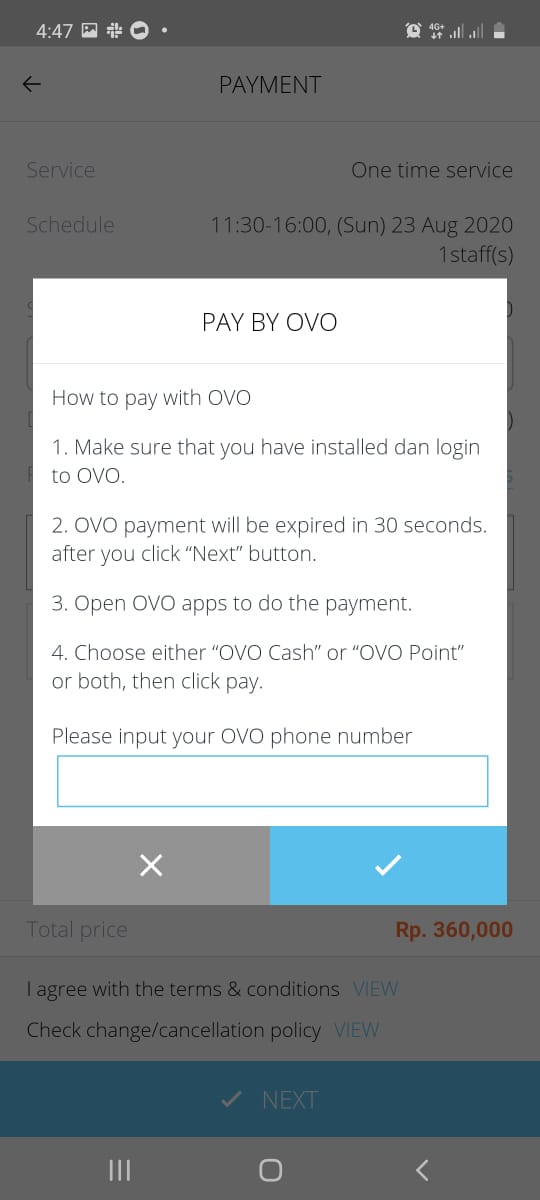 After putting in your OVO registered number, there will a push notification from OVO on top of your screen. Kindly click it and process the payment.
It's all done! What you have to do next is just waiting for our consultant(s) to come to your house and clean it. Like we always said to our customer, we hope the dust is gone, and your house is full of happiness!